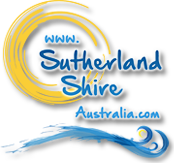 Sutherland Shire, Sydney Australia - Sunday, 14 August - 10:16am

National Parks
Majestic rainforests, vast woodlands, wild coastal heathland –these are just some of the best-kept secrets lurking in the Shire's national parks that sprawl over thousands of acres of land from coast to bushland.
The Royal National Park
This historic national park, the first in Australia has now been placed on the National Heritage List and is easily accessible from Sydney. Your welcome to join the many thousands of visitors who come each year, and who care so deeply for the park and what is represents. The Royal National Park park covers 16,000 hectares of spectacular scenery and in summer is bursting with colour with more than 700 species of flowering plants.
There's loads of activities to do in the park including swimming, surfing, canoeing, beach fishing, bushwalking, cycling, bush camping, picnics, barbeques, guided tours and nature studies.
Picnics
Enjoy a picnic in one of the many peaceful, shady areas of Audley, the gateway to the National Park, or hire a rowboat and take a paddle up Kangaroo Creek. The Audley Visitor Centre and picnic grounds have recently been updated, facilities include; new energy efficient barbeques, picnic shelters and tables, bicycle racks, recycle stations and eco friendly restrooms.
Bush walks
Walk the coast track for magnificent views and experience the variety of habitats, including heath, rainforests, open woodlands and beautiful beaches. There are over 100 kilometres of walking tracks in the park, if you're not sure which walk to take the Audley visitor centre can provide a list of all the walking tracks in the park, from the easy to the more challenging, along with details of other trails and routes.
Discovery Tours
The regular Discovery guided tours will help you to learn more about the national park. Join an Aboriginal Discovery ranger for an educational insight into the land. Phone (02) 9542 0649 for Discovery information and bookings.
Camping
There are several camp sites within the National Park, however places are limited and bookings and permits are essential.
Bonnie Vale is a family-friendly campground located between Bundeena and Maianbar at the park's north end. This popular riverside campground is known for its large sand spit, which makes it a great swimming spot. You can either pitch a tent or bring your caravan, it's the only car based camping area in the park. The campground is equipped with flush toilets, hot showers and drinking water - all sites are unpowered.
Other campsites in the Park include North Era and Uloola Falls. Both camps can only be accessed by foot and you'll need to be fully self-sufficient when camping here, including bringing your own food, drinking water, cooking equipment and supplies.
Camping bookings are essential; fees payable in advance.
For further Information visit: Royal National Park Camping
To book contact the Royal National Park:(02) 9542 0683 10:30am to 1:30pm Monday to Friday only.
Kamay Botany Bay National Park - Kurnell
Kamay Botany Bay National Park straddles the two headlands at the entrance to Botany Bay and is famous as the spot where Captain James Cook first made contact with Australia's Aborigines. Enjoy one of the six coastal walking tracks, spot the whales as they migrate up and down the coast, take in the soundscape of the Burrawang Walk and explore the Visitor Centre and Museum.
Whale Watching Platform
You'll get great views from the park's elevated headlands, the majestic Sydney sandstone cliff tops constantly change colour depending on the time of day. Cape Solander facing south east is the premier whale spotting destination in Sydney with its purpose-built whale viewing platform. June/July is the best time to see humpback whales as they migrate to warmer waters. If you're lucky you won't even need to look far – whales have been known to swim as close as 200m from the coast.
Burrawang walk and Monuments
The Burrawang walk takes you through a journey of the site and a living Aboriginal community as encountered by Lt. Cook and his crew during their visit in 1770. Continue along this journey to view the monuments celebrating Cooks visit whilst appreciating the different cultures which call modern Australia home.
Visitor Centre and Museum
The newly renovated visitor centre at Kamay Botany Bay National Park is home to the "First Encounters Exhibition", a kiosk, museum, theatrette and art displays. Learn about the European arrival through the centre's interactive displays and see how the area's Aboriginal inhabitants lived at the time of Captain Cook's landing in 1770.
Picnic Area
Commemoration Flat is an expansive picnic area with fantastic views across Botany Bay. Limited BBQ facilities are available, but it's a relaxing spot to have a picnic looking out across Botany Bay.