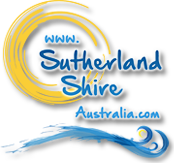 Sutherland Shire, Sydney Australia - Sunday, 14 August - 9:43am

Cycling
Cycling in the National Park
Cycling on tracks and trails is a great way to experience the remarkable diversity of nature and magnificent landscapes found in parks.
The Royal National Park is a popular destination for cyclists due to its easy access, close proximity to a large population and the relatively flat to undulating terrain.
Due to the popularity of cycling in the park a network of trails suitable for bicycle access has been identified. They include public roads, management trails and a carefully selected series of single track in the Loftus and Heathcote areas.
The park has a 'no sign-no ride' policy. Cycling is permitted on all management trails, and only on single tracks where a sign indicates that cycling is permitted. If a track does not have a cycling post and sign the it is not permissible to ride on.
The Royal National Park tracks include:
East Heathcote trails
Lady Carrington Drive - 10km each way (one-way route)
Loftus Loop trail - 10km (loop)
For maps and further details visit: National Parks Cycling Information
On Road Cycling Networks
The on-road sections of the cycleway network include bike lanes, sealed shoulders and road space that is shared with other traffic. They are marked with bicycle signs and/or logos to show the route.
There are a number of designated cycling networks within the Sutherland Shire these include:
Barden Ridge – Illawong – Menai - Sutherland
Sutherland – Kirrawee – Sylvania - Taren Point
For itineraries and details visit: Sutherland Shire Cycling Information
Cycling Safety
Wear a helmet
Head injuries cause up to 85% of all cycling fatalities. The helmet should be approved with an Australian Standards AS/NZS 2063 sticker. It must fit firmly and comfortably to protect you against a head injury.
Be seen at night or in low light conditions
You must display a steady or flashing light on the front of your bike and a red flashing light from the rear of your bike. Your bike must also have a red rear reflector. Wear bright clothing during the day and reflective clothing at night.
Let others know what you're doing
Let other cyclists, motor vehicle drivers and pedestrians know what you doing – use the correct hand signals before turning left or right, changing lanes or stopping.
Use your bell
Every cyclist must have a working bell to warn pedestrians that you are approaching and give them plenty of room.
Don't speed
Shared pathways are used by children, the elderly and the disabled.
Keep left
Except when overtaking slower traffic.
Obey the road rules
When riding on the road, cyclists need to obey the same road rules as motorists.

For more information on traffic regulations contact the RTA on 13 22 13 or their website www.rta.nsw.gov.au
Special road rules for cyclists include:
• Children under 12 years of age may legally ride on the footpath. An adult may only ride on the footpath if accompanying a child under 12 years of age
• Cyclists must give way to pedestrians and walk with their bike when using a pedestrian crossing
• You are able to ride two abreast, but not more than 1.5m apart
• Cyclists (especially children) should dismount and walk their bikes across intersections.
Be prepared
Before you leave on your ride, check brakes, wheels, chain, lights and reflectors and make sure your bike is in good working order.
• Use sun block and sunglasses – even on cloudy days
• Wear bike gloves to protect your hands
• Dress for the weather
• Take a good lock, puncture repair kit (or spare tube) and a pump
• Have adequate water supplies with you.