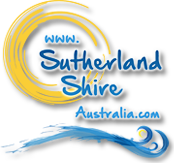 Sutherland Shire, Sydney Australia - Friday, 27 May - 9:19am
Camellia Gardens
Located in Caringbah and overlooking the beautiful Yowie Bay, the EG Waterhouse Camellia Gardens are a favourite spot for visitors and locals.
The gardens are a magnificant array of colour all year round. The camellias are in season during autumn and winter. Camellia sasanqua blooms in early spring followed by Camellia japonica in February, with Camellia reticulata in bloom from mid winter to September/October. During springtime the spring annuals are in bloom, these are followed by roses during the summer months.
Once you're at the gardens
Take a picnic and choose your perfect picnic spot, along Yowie bay, or on one of the many grassy areas. Let the kids feed the ducks (you can buy duck food from the Teahouse for $0.60), walk around the rose garden and enjoy a relaxing family day out.
There are two playgrounds located within the garden grounds. One is situated near the teahouse at the top of the gardens, the other is located at the lower section of the gardens near the BBQ area.
The Teahouse
The beautiful Camellia gardens Teahouse overlooks the beautiful Camellia Gardens and is the perfect location for Devonshire tea, high tea, breakfast or lunch. To book a table call (02)9540 2018.
EG Waterhouse National Camellia Gardens
The Gardens began as a project under the 1970 Captain Cook Bicentenary program, and the first plantings were made in 1969. They are named after the late Professor EG Waterhouse, a leading world authority on camellias, who lived in Sydney. The garden has grown over the years into its present beauty, in part due to the generous donations by numerous groups and individuals.