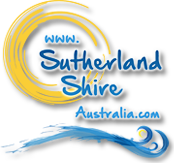 Sutherland Shire, Sydney Australia - Friday, 1 December - 3:24am
Audley - a must see!
Audley is the gateway to the Royal National Park and your first destination on the Grand Pacific Drive touring route from Sydney to the South Coast.
The new Audley Visitor Centre and picnic grounds form the centrepiece of the Royal National Park. With it's picturesque causeway and picnic lawns, it's a favourite with those wanting to get away from the city and the suburbs to enjoy some down time with family and friends. It's been popular for over 100 years with Sydneysiders consistently visiting this idyllic location to enjoy the beauty and natural surrounds.
Facilities at Audley include; new energy efficient barbeques, new picnic shelters and tables, bicycle racks, recycle stations and eco friendly restrooms. Boats and Bikes can also be hired from the Audley Boatshed.
Before heading off to explore the National Park visitors can now pick up all the information they need from the visitor centre and even book a tour with one of the parks highly experienced guides.
Weir Café and the Audley Room
After a 2 year multi-million dollar refurbishment by National Parks & Wildlife Service, the Audley Dance Hall is set to relive the settings of leisure times in the Royal National Park enjoyed by generations before us. The Weir café share's the ground floor of the Audley Dance Hall with the Tourist Information Centre and is the hub of the new park facilities.
The Weir Café is fully licensed and is open for breakfast and lunch 7 days per week from 8am, if you would prefer to sit by the river or wander through the park they also offer a range of takeaway options.
The beautiful Audley room upstairs is open on weekends for traditional high tea, complete with fine bone china, a huge selections of teas, savoury and sweet treats and a glass of bubbly. There's no better place to spend a few hours on the weekend than looking out over the Weir and picnic grounds. Bookings are essential Take your pick of three settings - 10am, 12.30pm and 3.00pm Saturday and Sundays, visit Audley Room to make a reservation.
See also: