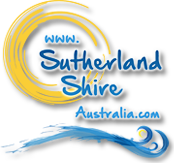 Sutherland Shire, Sydney Australia - Sunday, 14 August - 11:31am
Modern Australian History
Sutherland Shire's modern history began on 29th April 1770 when Lieutenant (later Captain) James Cook, on his first epic voyage of scientific exploration anchored His Majesty's Bark Endeavour in Botany Bay.
At the time of Cook's arrival the Gweagal aborigines, were hunting and fishing at Kurnell. To the Gweagal the Endeavour appeared to be a big white bird, no doubt an astonishing and fearful sight.
Unknowingly to Cook and the Gweagal people, Kurnell within the Sutherland Shire was destined to become 'the birthplace of modern Australia'.
Botany Bay was one of three sites considered for a convict settlement by the British parliament on recommendations from Joseph Banks. In 1788 when the First Fleet arrived, a decision was made to settle at Port Jackson, now Sydney Harbour, a little further north than the Sutherland Shire.
1795 - 1900s
In 1795 and 1796 two young British naval adventurers George Bass and Matthew Flinders (who would eventually circumnavigate the continent and name it 'Australia'), made fleeting explorations south of Port Jackson to the Georges River, Port Hacking and the Illawarra in their small boat 'Tom Thumb'.
The area changed dramatically when Thomas Holt, an aspiring feudal lord and wealthy business man acquired the Sutherland Estate over a period of 12 years from 1861 - 1875. Holt built the sandstone obelisk at Kurnell in 1870 to commemorate Cook's landing.
In 1885 a rail line was opened to Sutherland crossing the Georges River at Como. Visitors from Sydney flocked by train to Como Pleasure Grounds and beyond to; Cronulla, Port Hacking and the National Park. In 1879 The National Park, was established, the first in Australia and second in the world. The prefix Royal was added after a visit by Queen Elizabeth in 1955.
20th Century - Present Day
In 1906 the Sutherland Shire was proclaimed. As surf bathing had become popular the following year Councillors and citizens co-operated to form the Cronulla Surf Life Saving Club. Their first clubhouse was an old tramcar. By 1929 the Georges River was bridged by road at Tom Ugly's Point and in 1939 a rail line was extended from Sutherland to Cronulla.
Rapid development occurred in the 20th Century, as the Shire became a popular place to live, work and holiday. Today it offers locals and visitors an ideal blend of cosmopolitan culture and the natural world. This coastal area melts into rich national park bushland and hidden waterways.
The Shire still retains much of its original natural beauty. The sandstone cliffs bordering the Pacific and the coastal national parks still look much the same as when Cook sailed along its coastline in 1770.
More information about the Shire's history is available in the Local Studies section at Sutherland Library.