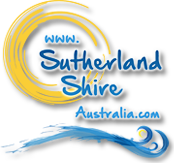 Sutherland Shire, Sydney Australia - Friday, 1 December - 5:33am

Climate
Climate
The Shire is blessed with great weather and plenty of sunshine all year round. We recommend bringing a hat, sunglasses and sunscreen for protection from UV exposure regardless of the season.
Summer (December to February)
Summertime in the Shire is ideal for surfing, fishing, kayaking, swimming and soaking up the sunshine on the Shire's golden sandy beaches. The average daytime temperature is a warm 27°C/81°F, cooling down at night time to an average 19°C/66°F, so pack light breezy summer clothes, sunscreen and a hat. We do tend to get a few light showers especially in February, so it's a good idea to bring some wet weather gear just in case. The average beach temperature in Summer is a refreshing 23°C/73°F.
Autumn (March to May)
The Shire gradually eases into the Autumn season with average daily temperatures in March of 25°C/77°F, as we slowly move towards winter temperatures drop to an average 20°C/68°F in May. The local gardens and lush greenery in the National parks turn a magnificent colour heralding the change of season. The Shire gets some unseasonable hot days, mixed in with a few rainy days so bring an umbrella, or poncho. Average night time temperature is 15°C/59°F.
Winter (June to August)
Winter in Sydney is quite mild, compared to other parts of Australia and the rest of the world. The average daily temperature is 18°C/64°F and overnight it gets down to 9°C/48°F. On particularly cold days you will need warm clothes, especially a warm jacket for when you're out and about. Between June and October thousands of people flock to Kurnell and watch the annual whale migration, so don't let the cool weather deter you, there's plenty to see and do!
Spring (September to November)
Spring in the Shire is best for seeing the colour and variety of exquisite native wildflowers, landscaped parks and gardens in bloom, it's also a popular season for weddings. The average daily temperature is 23°C/73°F, overnight temperature average 15°C/59°F. It's a good idea to bring a light jacket in September and October. As we head into November it warms up considerably and you can enjoy beach temperatures of 20°C/68°F.
Time
Daylight saving in the Sutherland Shire and New South Wales begins at 2:00am, Eastern Standard Time, on the first Sunday in October and ends at 3:00am, Eastern Daylight Saving Time on the first Sunday in April. When daylight saving starts clocks are put forward an hour and when it finishes clocks are put back by one hour, giving everyone more sunlight in their day to enjoy more activities in the Shire!