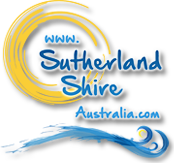 Sutherland Shire, Sydney Australia - Friday, 1 December - 4:20am

Welcome
The Sutherland Shire is a natural oasis just 25km from Sydney's CBD. The region offers a stretch of pristine surf beaches, four spectacular national parks and channels of sparkling waterways. The area is also rich with history, it is the birthplace of modern Australia, founded in 1770 by Captain James Cook, it's also home to Australia's first National Park.
The Shire hosts an urban hub of buzzing cafes and restaurants, leading fashion retailers, art galleries and seasonal events like the Cronulla Spring Fair.
It's often joked that Shire locals never leave the area and there's a reason for that! The Shire offers an ideal mix of coastal relaxation and cosmopolitan luxury. You feel instantly rejuvenated when you arrive. You can't help but stop, breathe in the sights and enjoy the natural beauty of the area.
We invite you to discover the Sutherland Shire.